Cook Smart, Eat Smart Cooking School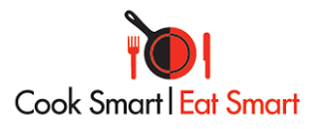 Learn to cook quick meals within your food budget. The Cook Smart, Eat Smart Cooking School will teach you how to prepare simple, healthy and delicious food for you and your family. The cost to participate is $40/person which covers food supplies and participant Cook Smart, Eat Smart magazines which include recipes. Space is limited to 20 people. Registration is complete upon receipt of payment. For more information, contact Ellen Owens, 338-3954.
There will be two sessions available. The first session is on Tuesday morning from 10 a.m. to noon starting March 19 and ending on April 9, 2019. The second session is on Thursday nights from 5:30 to 7:30 p.m. starting May 2 and ending on May 23.
Cook Smart, Eat Smart Registration